The World Congress of Families (WCF) is a major international public event that seeks to unite and equip leaders, organizations, and families to affirm, celebrate, and defend the natural family as the only fundamental and sustainable unit of society. Major world leaders have attended and participated in the World Congress of Families. In 2018, WCF XII, Chisinau was hosted by Moldovan President, Igor Dodon. In 2017, the Hungarian government co-hosted WCF XI, Budapest with the participation and leadership of Prime Minister Viktor Orban.
The 2019 World Congress of Families will be held in the city of Verona, Italy, March 29-31.
The themes of the Congress will be:
The beauty of marriage
Children's rights
Integral human ecology
The woman in history
Growth and demographic decline
Women's dignity and health
Legal defense of life and family
Company policies promoting birth-rate and families
Since the family is the original social institution that lays the foundation of a good society, with the support of the Italian Deputy Prime Minister, Matteo Salvini, the Minister for Family and Disability, Lorenzo Fontana, the Governor of the Veneto Region, Luca Zaia and the Mayor of Verona, Federico Sboarina, the city of Verona is proud to host, after Budapest and Chisinau, the World Congress of Families, XIII.
Access the Congress Venue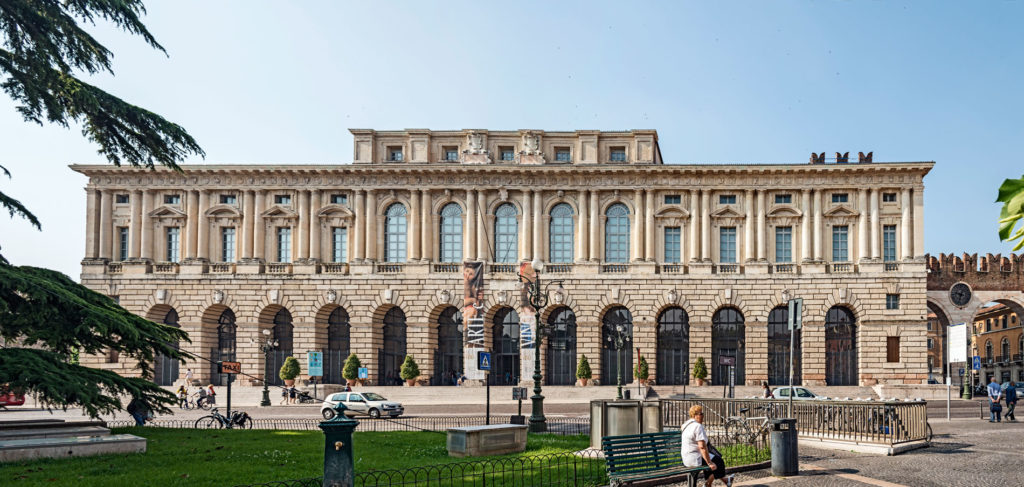 Gran Guardia Palace – Verona.
Address: Piazza Bra, 1, 37121 Verona VR.
There are several ways to reach the Grand Guardia Palace, where the World Congress of Families 2019 will take place:
Train: The town's main railway station is Verona Porta Nuova. From here, you can reach piazza Bra (Bra square, where the Grand Guardia Palace is located) directly by bus (line 12). There is a departure every 5 minutes, every day. It is a 6-minute ride and the ticket costs € 2.
Plane: The closest airport to the town is Verona "Villafranca Airport," also known as "Valerio Catullo Airport." It is located near the two main highways of Northern Italy, A4 and A22. From the airport, you can reach Piazza Bra by cab, with a 12—15 minute ride. Alternatively, the shuttle bus Aerobus by ATV (Azienda Trasporti Verona: Verona Transport Company) links the airport to Verona Porta Nuova railway station with a 15 minute ride. Departures are every 20 minutes until 11:30 pm, and tickets cost €6. From Verona Porta Nuova you can reach Piazza Bra by bus (line 12)