Welcome to Verona!
A town with an ancient history, born on the banks of the Adige river in Veneto, in northeast Italy, Verona has seen the coexistence of several peoples, and flourished as a result of its alliance with the ancient Romans.
Since then the town's cultural, artistic and urban development has never stopped, having benefited from the most diverse influences: from the Lombards, who ruled the town in the Early Middle Ages, to the Franks, who made Verona part of the Holy Roman Empire.
After being turned into a "Signoria", the town went into the hands of the Della Scala family, whose leading member was Cangrande I, a friend and the patron of the famous poet Dante Alighieri. Interestingly, Dante himself dedicated a few lines of his masterpiece, the Divine Comedy, to the Houses of Montague and Capulet, the families which were to be immortalized by William Shakespeare's play Romeo and Juliet three centuries later.
The story of the two star-crossed lovers is known worldwide: Romeo and Juliet fell in love despite the feud between their families. It was a timeless love, which defied death, eventually allowing Montagues and Capulets to reconcile.
Verona is one of the most artistic towns in Italy, having a cultural heritage which dates back to the Roman civilization. The most famous monument – and the town's symbol – is the Arena. Every age, though, has given Verona many works of art. From the Basilica of San Zeno, of medieval origin, to the Castelvecchio Bridge, built by the Della Scala family. But, of course, Verona's main attraction is "Juliet's House", a building where the story told by Shakespeare took place.
Join us to explore at WCF XIII to explore family, life and the City of Verona!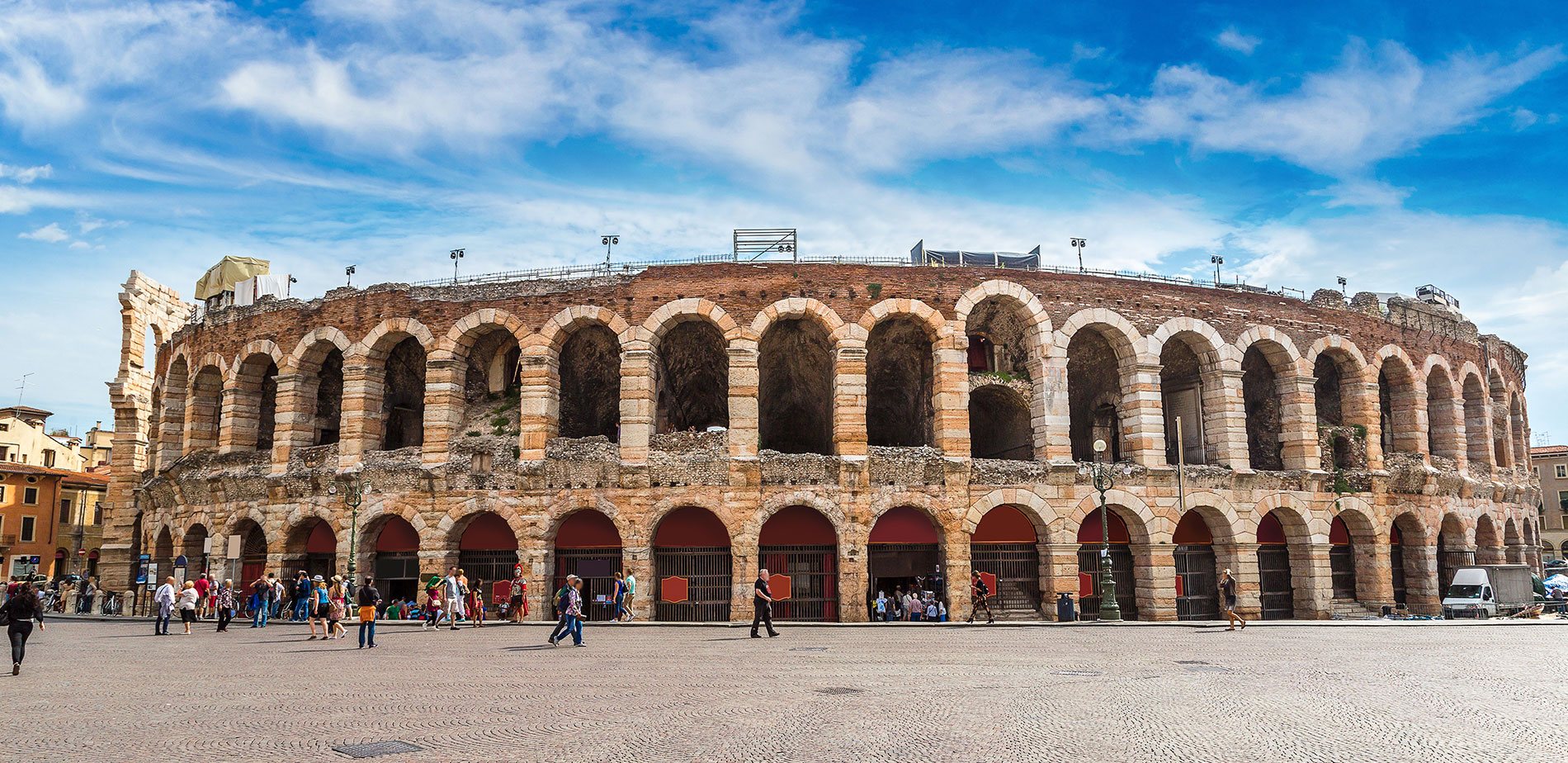 Why Verona?
Verona has been chosen to host the World Congress of Families XIII not only because of its beauty and its history, but also to honour its citizens, and their efforts to defend the values of life and family, at the social and political level.
We could mention, for example, the regional petition in 2004 asking to inform women about the possible alternatives to abortion before undergoing a termination of pregnancy; the motion to join the international moratorium on surrogacy (March 2016); the erection of the Monument to the unborn children, inside the Monumental Cemetery (February 2012); and the recent debate at the Townhall Council on protecting and supporting mothers, on which the Mayor Sboarina and the Counsellor Alberto Zelger have been interviewed by the New York Times.
Finally, by happy coincidence, after it had just been chosen as the venue for the WCF, Verona, already known as the "city of love" thanks to Romeo and Juliet, has just been officially declared as the "City for Life" by the town Council (October, 2018).